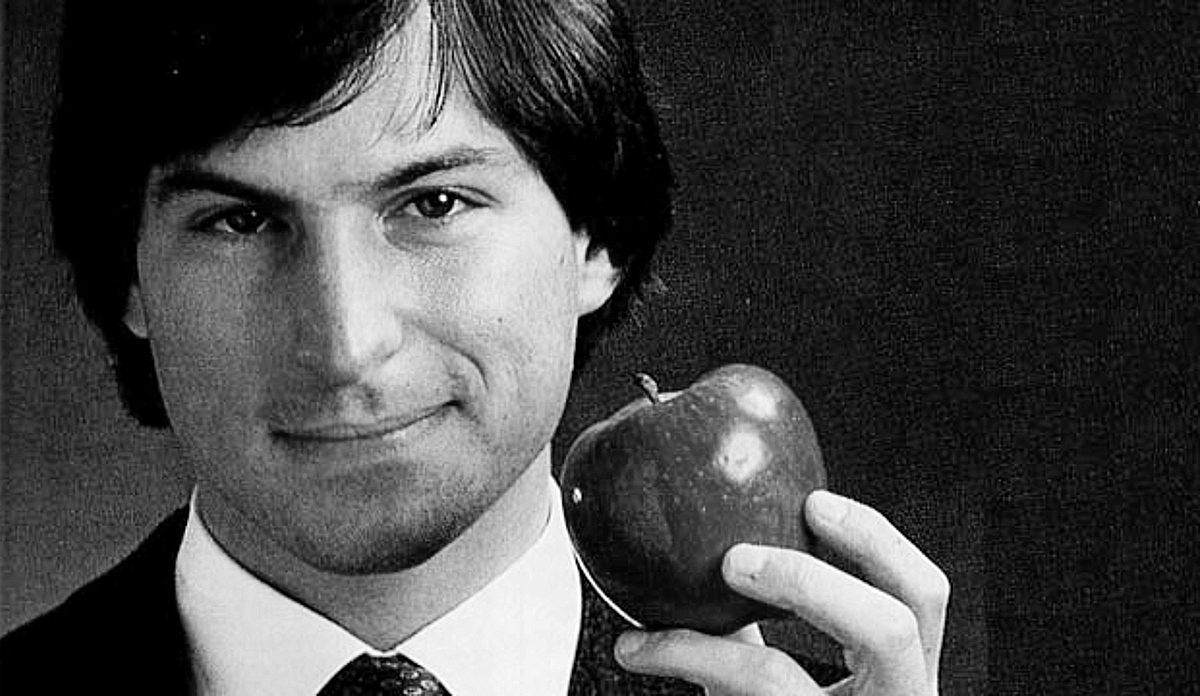 Branding is a key that determines the success of your product/ service maybe not in pure monetary terms but in terms of potential. There is a myth that it's just about the logo or the visual elements. But that's not right. That's just a small part of the equation.
Here, let's deconstruct the entire concept of branding into smaller processes and learn more about them. Firstly you can read more about the basics of Branding here. I tried replicating it with my understanding, examples and knowledge. But that fails to do justice to the gem of the article What is Branding by Marion for The Branding Journal. It's basically branding explained for beginners. However now let me try: my turn. I'll delve only slightly about Basics of Branding and deeper into the processes/methods Marion didn't delve deeper into.
What's a brand?
A brand is a result- The perception and emotions of your product/service in a customer's mind. The way in which the needs of customers are met, the work culture, the relevance of the problem you are trying to solve, the ultimate purpose etc. contribute to the end result of how your business is perceived as a brand.
Companies tend to use different tools to create and shape a brand. For example, branding can be achieved through:
Brand definition:
Brand positioning statement
Brand identity
Sponsors, partnerships, collaborations and homages.
Workspace experience and management style
Customer Service
Pricing strategy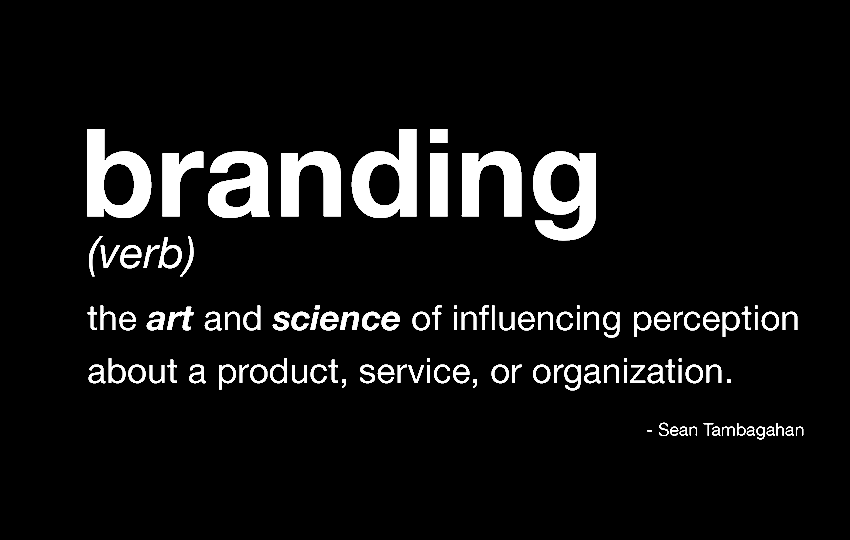 1)  Brand Definition:
It's the Purpose: The reasons why the brand exists, it's vision, mission, values and promises it makes to its target audience and consumers.
Let's take the example of Nike for instance:
Nike Inc.'s corporate mission is "to bring inspiration and innovation to every athlete in the world."
The company further states that everybody is an athlete, based on Nike founder Bill Bowerman's statement, "If you have a body, you are an athlete."
This mission statement represents the company's strategic goal of reaching out to the global leisure and sports footwear, apparel and equipment market.
As a leading manufacturer of sports shoes, apparel and equipment, Nike Inc. inspires people to adopt a "winner mindset", which is covered in the "inspiration" component of the mission statement.
The company's slogan "Just Do It" represents this inspirational goal.
Also, Nike's corporate mission statement emphasizes innovation.
 This component is applied through the company's strategy of continuous improvement of products through new technologies, as included in Nike Inc.'s generic competitive strategy and intensive growth strategies.
The "every athlete in the world" component indicates that the company's corporate mission pushes the business to target every consumer in the world. As noted, the company considers every person an athlete.
Thus, based on this corporate mission, Nike's products are designed to attract and satisfy a wide variety of market segments globally.
Nike Inc.'s corporate vision is "to remain the most authentic, connected, and distinctive brand." The business continues to apply this vision statement, which was emphasized in the corporation's global growth strategy for 2015. The company focuses on developing its brand.
Nike's vision statement uses the word "remain," which indicates that the company already considers its brand as the most authentic, connected, and distinctive in the global market for sporting goods and related products.
The "authentic" component of the corporate vision statement shows that the company aims to make its products deliver high performance to consumers.
On the other hand, the "connected" component is about ensuring consumers' personal connection with the brand. Nike's marketing mix or 4P (Product, Place, Promotion, Price) supports the creation and maintenance of such connection with customers.
The company also maintains distinctiveness by delivering the best possible products to the market. This corporate vision regards Nike Inc. as a leader in the industry, while pushing the business to further separate itself from competitors. A notable point about the company is it also develops connections with consumers through its vision for corporate social responsibility: "to help NIKE, Inc. and our consumers thrive in a sustainable economy where people, profit and planet are in balance."
This vision serves as the basis for Nike Inc.'s corporate social responsibility strategy and stakeholder management approaches.
Reference: Nike Vision, Mission | Panmore Institute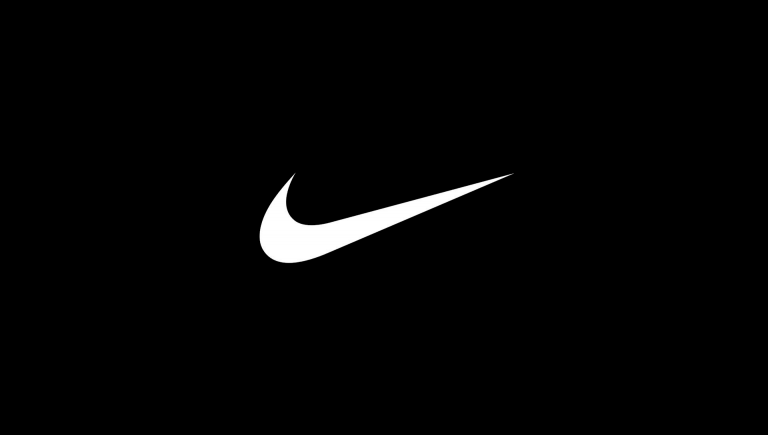 2) Brand Positioning Statement:
Positioning is defined as the act of designing the company's offering and image to occupy a distinctive place in the target market's mind.
A simple example of positioning would be If I say An expensive TV, what comes first to your mind probably will be A Sony or A Samsung TV
whereas if i say a cheaper or VFM TV (value for money TV) you might think of an Onida or a Videocon.
That's positioning. Why is it that you have called out these respective names only? That is because of how the brands are positioned in your mind in terms of awareness.
Let's talk about another example: What better example than Domino's Pizza. Aah the Cheese Burst, getting off topic…getting back.
Domino's is known for it's fast, convenient, reliable deliveries, and has an affordable pricing compared to authentic pizza makers and Pizza Hut. It's economic and ergonomic outlets also help fuel the sentiment. They also provide varied options to choose from.
Reference: Marketing Strategy of Domino's | Marketing91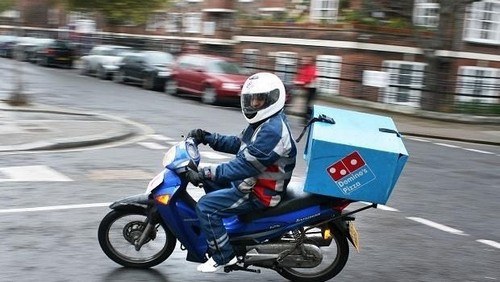 3) Brand identity.
Brand identity is the visible elements of a brand, such as color, design, and logo, that identify and distinguish the brand in consumers' minds. Brand identity is distinct from brand image. The former corresponds to the intent behind the branding and the way a company does the following—all to cultivate a certain image in consumers' minds:
Chooses its name
Designs its logo
Uses colors, shapes,typography, creatography, Brand Mascot and other visual elements in its products and promotions.
Crafts the language in its advertisements.
Tone of voice it uses to address its audience
Trains employees to interact with customers
Brand image is the actual result of these efforts, successful or unsuccessful.
Apple Inc. consistently tops surveys of the most effective and beloved brands because it has successfully created the impression that its products are sleek, innovative, top-of-the-line status symbols, and yet eminently useful at the same time. Apple's brand identity and brand image are closely aligned.
Reference:
Brand Identity | Investopedia | From an Entrepreneur's Perspective
Brand Identity | 99Designs | From a Designer's perspective
Advertising and communications: TV, radio, magazines, outdoor ads, website, mobile apps…
Advertising is a powerful tool to create and shape a brand universe as it is very visual and tells a story about the product/company. Here are some examples of branding through advertising:
Coca-Cola: Coca Cola's 2020 Christmas Commercial spreads the love, cheer, and familial warmth of Christmas in a dramatic and emphatic manner. Understandable actually when you figure out It's directed by none other than the famous film director of Thor Ragnarok and Jojo Rabbit; Taika Waititi. Everyone can relate and feel the warmth and intense emotions of this adventurous ad.
Agency : Wieden+Kennedy.
Trivia : Did you know many of the original Santa Claus depictions and illustrations wore green clothes, and the popular Santa Claus we all know today is because of the impact of Coca-Cola. Enough Said.
Medieval:
Sassy is the adjective for Isaiah Mustafa.
Blast back to the past. Imagine the original director of Blade Runner directing arguably the best ad of all time: Apple's Infamous 1984 Ad.

In-store experience


Domino's Pizza

Economic & Ergonomic outlets are one of the major cost components making their business viable as compared to the rival Yum brand's outlets. There is no outlet of Domino's which is premium designed with plush interiors. Instead, the outlets promote faster consumption so that people can order, eat and move on. Pizza is promoted exactly for what it stands for – Fast food.
Product and packaging design
Packaging design is the silent salesman that will grab busy consumers' attention in-store. It informs consumers about the product's properties and visually differentiates the brand from the competition on-shelf. An interesting example in my eyes is VOSS water, which managed to create a bottle design that perfectly reflects the brand's values: luxury, class and sophistication is reflected via the bottle.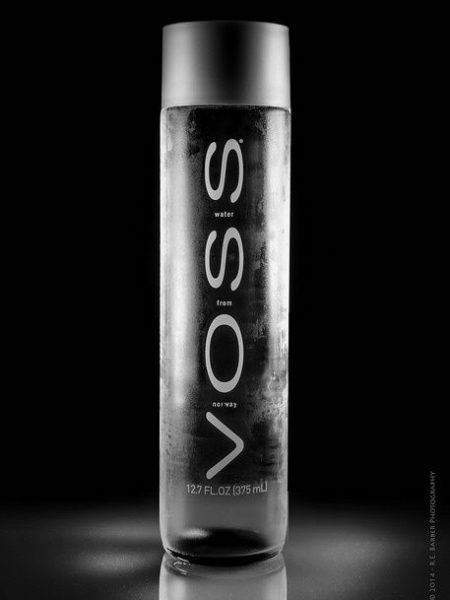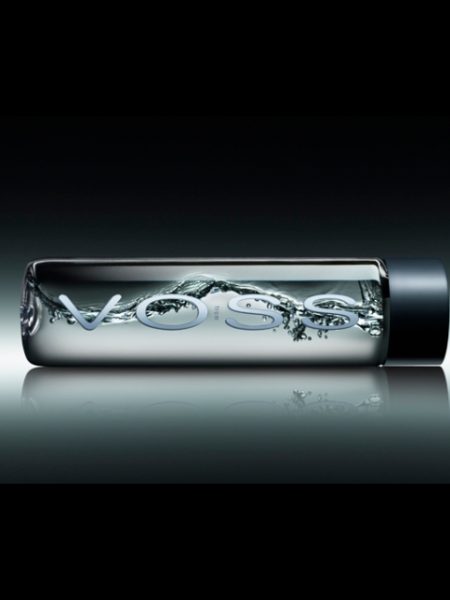 Sponsors:
In the field of sports, big brands have contributed a lot of money and effort to sponsor campaigns for teams around the world. There have been many brands that have been successful with their brand coverage when it comes to their favourite team names. Primary goals of sponsorships include:
Gaining Publicity
Fostering Favorable Brand and Company Association
Improving Community Relations
Creating Promotional Revenue via merchandises
Let's look at two sponsor brands here:
1. Pepsi
Surprisingly, Pepsi is the name that holds the number 1 position on this list. That is because the company has a large sponsorship deal with the top 3 sports tournaments in North America. Also, Pepsi will be the name to accompany the Indian Premier League in the next five seasons, besides the Cricket team of Pakistan.
2. Red Bull
Red Bull GmbH is the Australian beverage company behind the Red-Bull energy drink brand. One can mention the big names of the sports village associated with Red Bull such as R B Leipzig, FC Red Bull Salzburg, Red Bull Brasil, Red Bull New York, Red Bull Racing or Scuderia Toro Rosso. Besides, the company's slogan which is "Gives you wings" is used a lot in sports activities.
Source: The Top 8 Sport Brands | Finsmes
Objectives of Sponsorships | ManagementStudyHQ
Partnerships and exclusive arrangements
OnePlus and Amazon
When the Chinese manufacturer, OnePlus made its first step in the Indian market four years ago, it chose Amazon.in as its partner for selling the OnePlus One in the sub-continent. Now, even after six years, the partnership between the Chinese OEM and the e-commerce giant hasn't gotten dim and seems to be going strong. While other manufacturers have branched out into different methods, OnePlus' primary distribution medium has been through Amazon. 
Other famous (and exclusive) partnerships include Domino's Pizza and PepsiCo and rivals PizzaHut and Coke joining hands. You won't get any other beverages other than the ones from the partner brand in these food joints.
Collaborations
Adidas X Kanye West–> YEEZY
Adidas Yeezy is a fashion collaboration between German sportswear company Adidas and American designer, rapper, entrepreneur and personality Kanye West. The collaboration has become notable for its high-end limited edition colorways and general releases offered by the Yeezy Boost sneakers line up. The collaboration has also produced shirts, jackets, track pants, socks, women's shoes and slippers. The first shoe model ("Boost 750") was released in February 2015.
Source: Adidas Yeezy | Wikipedia
Nike X Cristiano–>CR7 boots
Since his first signature edition Mercurial in 2010, Cristiano Ronaldo has enjoyed a series unlike any other footballer in history. 28 individual designs crafted specifically for the Portuguese legend, telling his story, honouring his many accomplishments, and celebrating his status as the greatest Nike athlete to ever play the game.
The launch of the first instalment of the 'Dream Speed' series has all but signalled the end of the CR7 Mercurial line, and although Cristiano Ronaldo will wear the Dream Speed, he'll have to share the honour with Sam Kerr and Kylian Mbappe as Nike reshuffle their leading pack. Of course, you can't write this man completely off and we wouldn't rule out another signature Mercurial further down the line, but for now it's done, and because of that we're taking a look back at his full signature Mercurial collection; the most established and successful signature boot series of all time.
Homages
Think different is an advertising slogan used from 1997 to 2002 by Apple Computer, Inc., now named Apple Inc. The campaign was created by the Los Angeles office of advertising agency TBWA/Chiat/Day. The slogan has been widely taken as a response to IBM's slogan "Think." It was used in a television advertisement, several print advertisements, and several TV promos for Apple products.
As of 2020, "Think different" was still printed on the back of the box of the iMac, and possibly elsewhere.
Significantly shortened versions of the advertisement script were used in two television advertisements, known as "Crazy Ones", directed by Chiat\Day's Jennifer Golub who also shared the art director credit with Jessica Schulman Edelstein and Yvonne Smith.
The one-minute ad featured black-and-white footage paid homage to and celebrated the lives 17 iconic 20th-century personalities, in this order of appearance: Albert Einstein, Bob Dylan, Martin Luther King Jr., Richard Branson, John Lennon (with Yoko Ono), Buckminster Fuller, Thomas Edison, Muhammad Ali, Ted Turner, Maria Callas, Mahatma Gandhi, Amelia Earhart, Alfred Hitchcock, Martha Graham, Jim Henson (with Kermit the Frog), Frank Lloyd Wright, and Pablo Picasso. The advertisement ends with an image of a young girl opening her closed eyes, as if making a wish. The final clip is taken from the All Around The World version of the "Sweet Lullaby" music video, directed by Tarsem Singh; the young girl is Shaan Sahota.
Source: Think Different | Wikipedia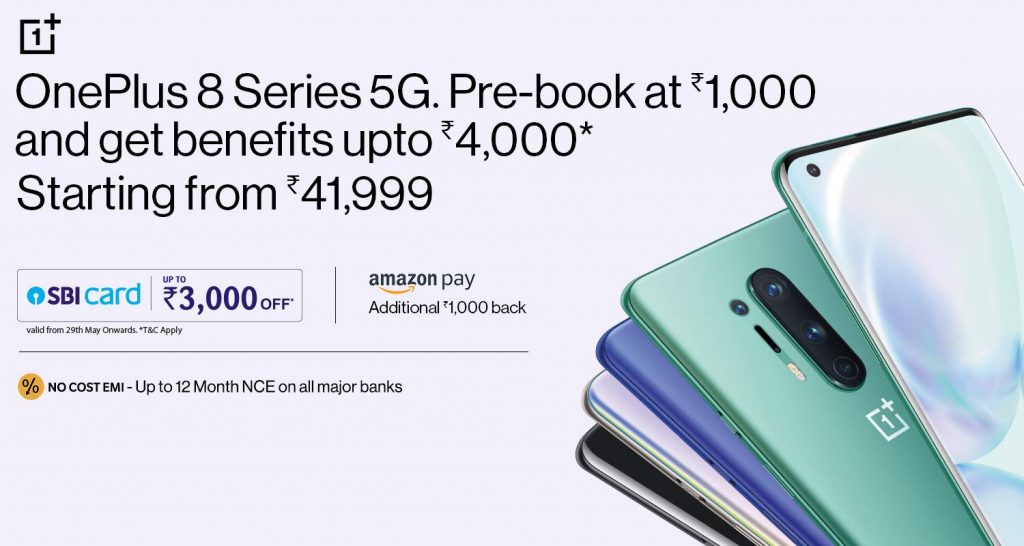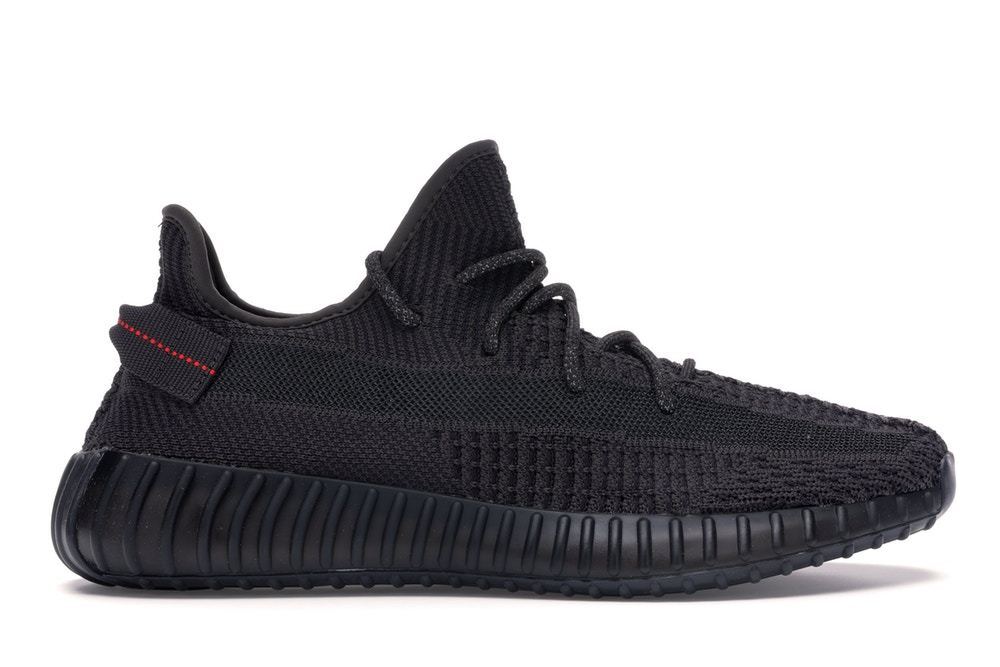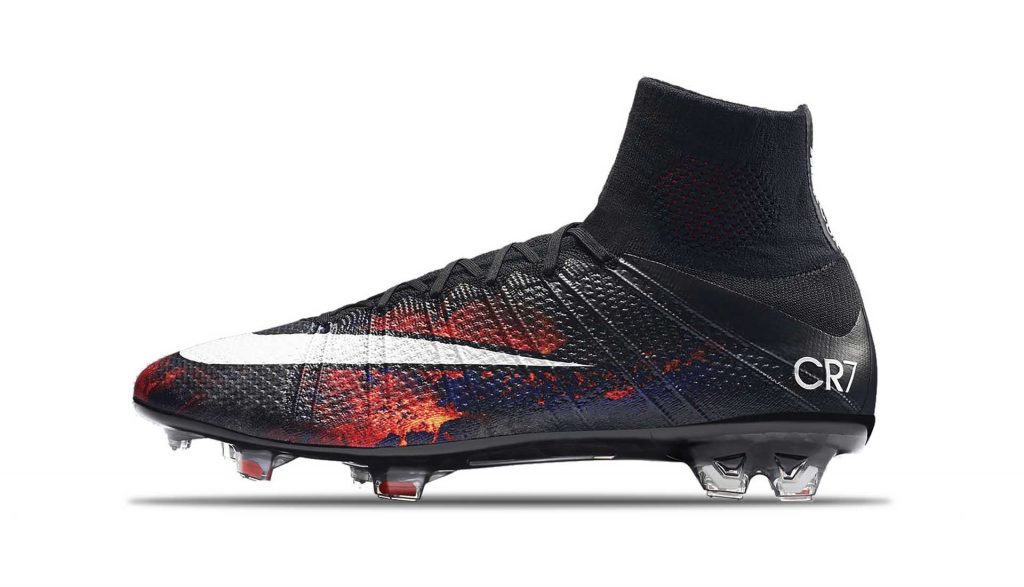 5) Workspace experience and management style
Besides helping consumers to distinguish similar products, successful branding strategies are also adding to a company's reputation. This asset can affect a range of people, from consumers to employees, investors, shareholders, providers, and distributors. As an example, if you don't like or don't feel connected to a brand, you would probably not want to work for it. However, if you feel like the brand understands you and offers products that inspire you, you would probably desire to work for it and be part of its world. The corporate structure, management style and workspace experience also is an important facet of Branding.
Example Here: Google. Google is widely regarded as the best place to work at. It's so good, The 2013 comedy movie The Internship looks like a marketing move of Google. It probably is 🙂
Here are few perks of being at Google:
Google offers free food, with various dining halls at the Googleplex catered to all kinds of cuisine. There are even cafes at Google that allow employees to get a free coffee pick-me-up from a local third-wave cafe, on campus.
Google offers on-site physicians, nurses, medical services, and health care coverage to keep its employees happy and healthy. 
Google offers its employees one of the most innovative work environment cultures. Google cares so much about innovation, that one of its principles encourages Google employees to spend 20% of their time pursuing innovative ideas about which they are passionate. 
Google offers shuttle services to employees who work out of its Googleplex so they can avoid long wait times in traffic and even the stress of driving to work. 
Google also offers some of the best paid parental leave for new parents. Its employees have paid leave up to 18 weeks if the father is the primary caregiver, or seven weeks otherwise. Mothers are still entitled to 22 weeks of maternity leave.
Since Google is one of the most well-known technology companies in the world, it offers employees better job prospects should they decide to leave the Googleplex. It also offers growth within the company, whether it be for middle management or higher-level management opportunities.
Working at Google provides employees with a sense of contributing to the worldwide population. Google employees positively impact society with the applications and technology on which they are working. These technologies would surely benefit the human race; for example, self-driving cars could enable its passengers to catch up on sleep during their commutes. 
Google only looks for the best and brightest minds, and employees are always exposed to other amazing employees and intelligent thinkers. Being around other intelligent thinkers allows for a creative work environment, collaboration, and disruptive innovation.
To help with morale, employees are free to bring their pets to work. Some Googlers describe that being able to bring their pets to work keeps their energy levels up, as well as bringing joy to other employees.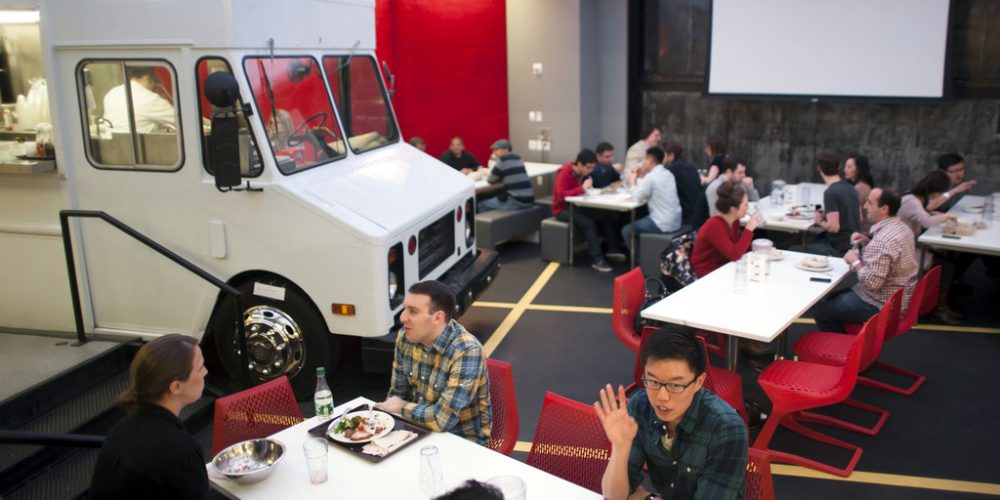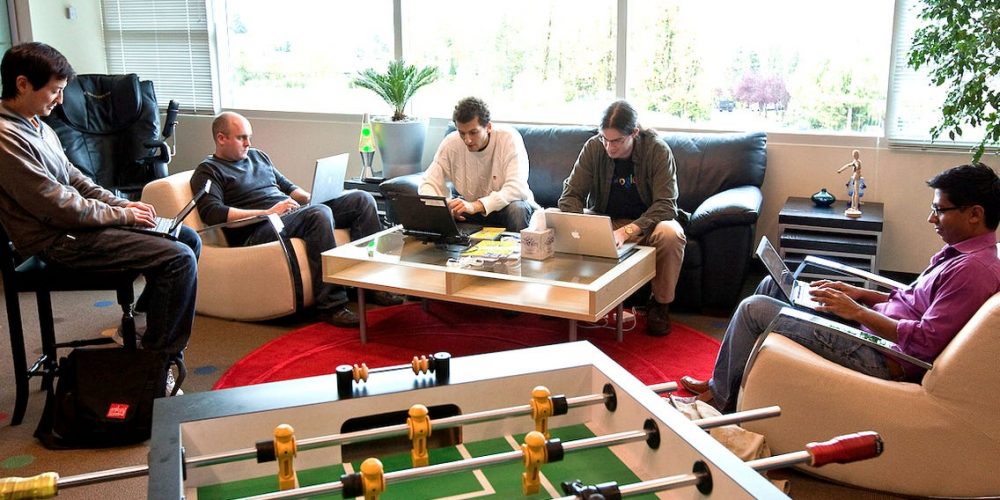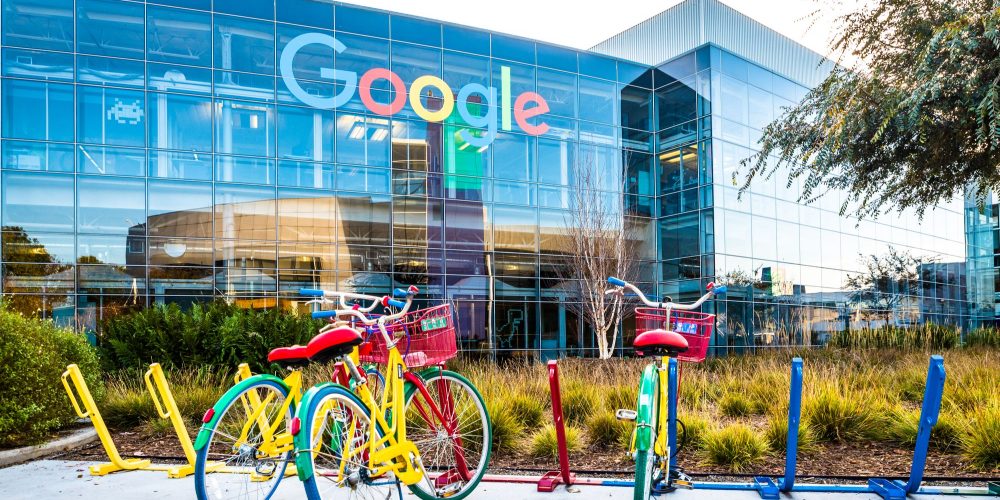 6) Customer Service:
Amazon is a little crazy about its customers… and the customers seem to like it.
The company has a history of taking its customer service policies to extreme lengths.
So it should come as no surprise that Amazon recently surpassed Apple as America's most trusted company.
But don't get this confused with profitability. Even though Amazon has ousted Apple from the title, Apple still makes 46 times more profit than Amazon relative to its total company value (sourced by Yahoo Finance at date published).
 The difference is Amazon is waiting (or never intending to) cash in on its success.
Amazon continually puts profits back into the company to focus on long-term growth; to date that means little to no profits to speak of, but an astounding chunk of the market and an insanely loyal customer base to brag about.
So how is Amazon's self-investment helping them dominate the ecommerce market?
 Let's take a look through a couple of examples of their obsessive customer service:
 Building warehouses across the country: lower delivery times.
 As personal as you can get without being creepy:
Forget your average retargeting. Amazon is constantly perfecting a genuinely tailored shopping experience by suggesting products that are relevant and interesting to each customer.
These include personalized emails, site zones, and even shipping your items closer to you before you order them. Yes, you read that right. Depending on the number of times and how long you view an item, Amazon may choose to ship that product to a warehouse in your area so if and when you order, it will get to you that much faster.
Lax return policy
If that One-Click was a mistake, no worries! Amazon customers can rest easy knowing that changing their minds prior to shipping is just as easy as placing the order. And if it is shipped, the return policy is easy and flexible. The last time I ordered a product, I submitted the return form and was informed by Amazon that returning the product wasn't necessary. Instead I was immediately refunded. Impulse buys suddenly sound responsible. Their willingness to put the customer first in disputes is what has gone the furthest in developing customer loyalty. It's why ecommerce searches more frequently are starting with Amazon, not Google.
 Customer service is incredible and everywhere.
If you don't feel like going to Amazon's customer service center, it will come to you! Digitally, I mean. The CS team can be found trouble-shooting on blogs, in chat rooms, and just about anywhere there's a problem. Here's one example of a representative who maintains a regular presence on a section of Reddit to help with video game early access codes. Amazon's customer service isn't just accessible – it has the power to solve problems.
The pressure falls on merchants, not sellers
Although you can find a wide variety of products on other sites, very few offer merchants the ability to sell their goods at a "new" level. Amazon's algorithm to win the "buy box" uses total landed price (item plus shipping), fulfillment by Amazon, company rating, and shipping time to control the quality of the user experience. This also ensures merchants adhere to Amazon customer service policies. And although it is invisible to the customer, the site puts a lot of pressure on the merchant to provide the most competitive price and to maintain good ratings. If a company's ratings drop too low, it will lose the privilege of selling on Amazon. Merchants need Amazon, not the other way around. Highest levels of customer satisfaction is ensured via Amazon this way.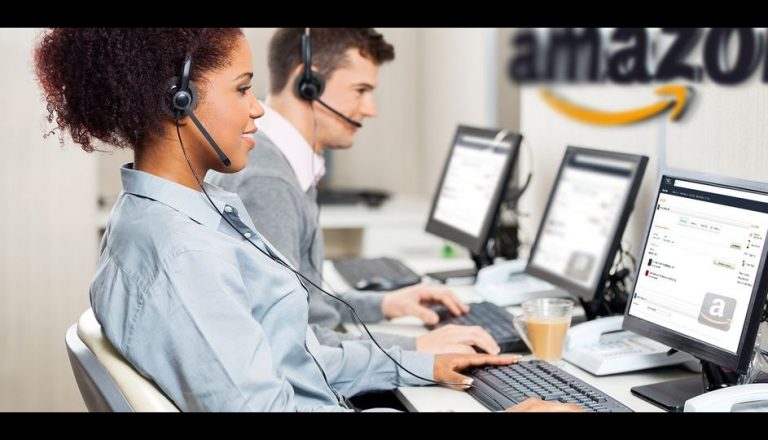 7) Pricing Strategy:
PVR Cinemas has targeted upper and upper-middle class from a semi-urban and urban section of society as its potential customers. 
The company is committed to offering the best possible products and services to its esteemed customers. 
It has gained a first-mover advantage over rival brands and does not bother much about ticket prices.
 Besides cinema broadcasting, PVR Cinemas earns further revenues from advertisements, product displays and sale of beverages and food items in multiplex premises. The last being really expensive and profitable for PVR.
PVR Cinemas has adopted a mid-premium pricing policy and has kept its ticket prices marginally higher than other brands.
It is sure of its customer loyalty because it offers premium and quality services and products at mid-premium prices and today's generation wants the best even if they have to shed a few bucks extra to gain them.
Whereas for local theatres and smaller multiplexes ask a slightly lesser rate on ticket and considerably lower rate on food and beverages but the ambience, parking facilities and accessibility wouldn't be the same as one of PVR's.
Source: