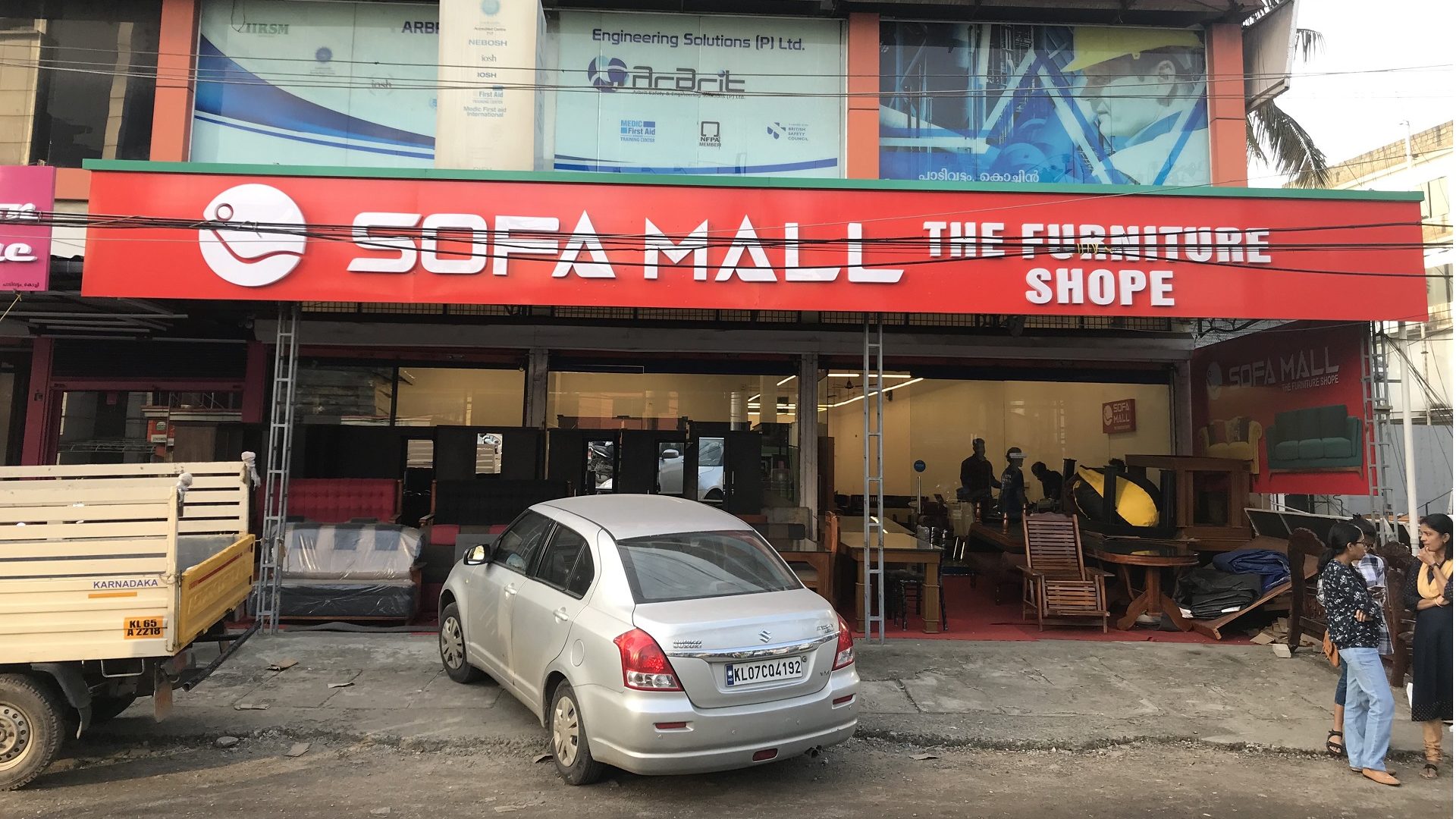 Sofa Mall is a budget furniture shop situated on Palarivattam Signal Junction enroute Kakkanad. It's situated right on the Highway. RRATIONAL helped Sofa Mall create an online presence, by creating Facebook and Instagram accounts and posting custom made content for Sofa Mall. Team RRATIONAL also secured their location on Facebook Network so that it is now possible to tag Sofa Mall in your Facebook/Instagram posts. We also optimised their presence on Google Maps/Google My Business.
Team RRATIONAL also did SEO (Search Engine Optimization) for Sofa Mall as well. Before, when you had searched Sofa Mall in Google, it wouldn't have shown any information related to the business on Google. Now that's taken care of. RRATIONAL was in charge of Sofa Mall social accounts from July to September.
Team Sofa Mall believes everyone should be able to buy their dream furniture for their dream homes. Their tagline is hence "The Last Word on Price Reduction" . They possesses an impressive experience of 18 years in the Furniture Industry. Sofa Mall deals in Sofas, Branded Mattress , Diwan Coats , Dining Tables with 6 Chairs or 4 Chairs and much more. They also ensure long lasting furniture made from all kind of hard woods. All the furniture on display there, are made from treated woods.
A majority of the furniture (90%) they sell, are manufactured at their own factory at Kottakkal, in Malappuram district
.
Sofa Mall
is a complete solution to buyers from all categories, from
working class to business class
even though they call themselves a
'Budget Furniture Showroom'
.
Quick Statistics
Facebook Likes- 0->112, 🔼112 Likes
Instagram Likes- 0->52 , 🔼52 followers
Total Reach-32566🔼
Total Impressions-38758🔼